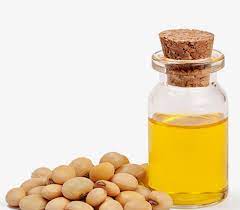 Soya bean belongs to the category of legumes and is one of the most consumed foods in the world. These days the market is flooded with various soy-based products such as tofu, oil, and even green meat. All these products have gained immense popularity due to high demand amongst vegetarians and vegans. It is one of the most essential nutrients required in the body. Soya bean offers high-quality protein, super rich in saturated fats, antioxidants, Omega-3 fatty acids, fiber, and phytoestrogens.
Soybean oil is that vegetable oil which is extracted from soybean seeds. Typically there are two processes to extract the oil- refined and cold pressed. It is believed that most of the essential nutrients are reduced during the refining due to the heating process. Soybean oil from the cold pressed soybean oil suppliers is preferred over others as it retains the maximum nutritional content.
Cold pressed soybean oil is used in various industries including cosmetics, paints, food & beverages, and many more. But the most popular use of soybean oil is in the food industry only. Soybean oil has a clean, mild, and natural taste and imperceptible odor to enhance the natural flavors of prepared foods. Soybean oil's neutral flavor fits seamlessly into any recipe and allows you to enjoy the real taste of the food. It is widely used for-
Cooking or frying or roasting
Salad dressing
Preparing marinades
Barbecue sauces or mayonnaise
Baking
Soybean oil is highly essential if you want to maintain a healthy lifestyle. All you need to do is contact cold pressed soybean oil suppliers in India. Choose a genuine supplier who is popular for supplying soybean oil produced from cold pressing the soybean seeds.
The benefits of this vegetable oil are not just limited to internal health but also to your skin and hair. Some of the detailed health benefits of including cold pressed soybean oil are as follows-
Protects your heart
Cold pressed Soybean oil is majorly composed of polyunsaturated fats which are known to lower the levels of bad cholesterol. Also, it improves blood circulation which results in regulating blood pressure levels. Hence, altogether soybean oil helps in promoting the good health of your heart.
Boosts bone health
Cold pressed Soybean oil is extremely rich in vitamin K, which helps improve bone strength. This reduces the risk of fractures and also helps in preventing osteoporosis.


Promotes skin health
Being rich in antioxidants, adding soybean oil to your daily diet can help you maintain your skin. It also helps in avoiding the signs of ageing such as wrinkles, pigmentation, and dark circles. Soybean moisturizes your skin and makes it soft and smooth.


Helps in hair growth
Consumption of soybean oil helps in increasing the level of amino acids and keratins in your body. This also strengthens your hair roots and improves scalp health.


Maintains digestive health
Soybean oil is rich in fiber and lecithin which helps in diluting the insoluble fats. Thereby avoiding many digestive issues like constipation, acidity, bloating, and other similar problems.
Conclusion
Out of a dozen of oils available in the market, cold pressed soybean oil is the most consumed oil. This vegetable oil remains the first choice of many health enthusiasts as it is a great source of plant-based protein.